Ener-G Gluten Free Keto Bread, Rolls and Pizza Crust
Free Shipping On Orders $50 or More!*
TRY OUR BRAND NEW THIN SLICED KETO BREAD: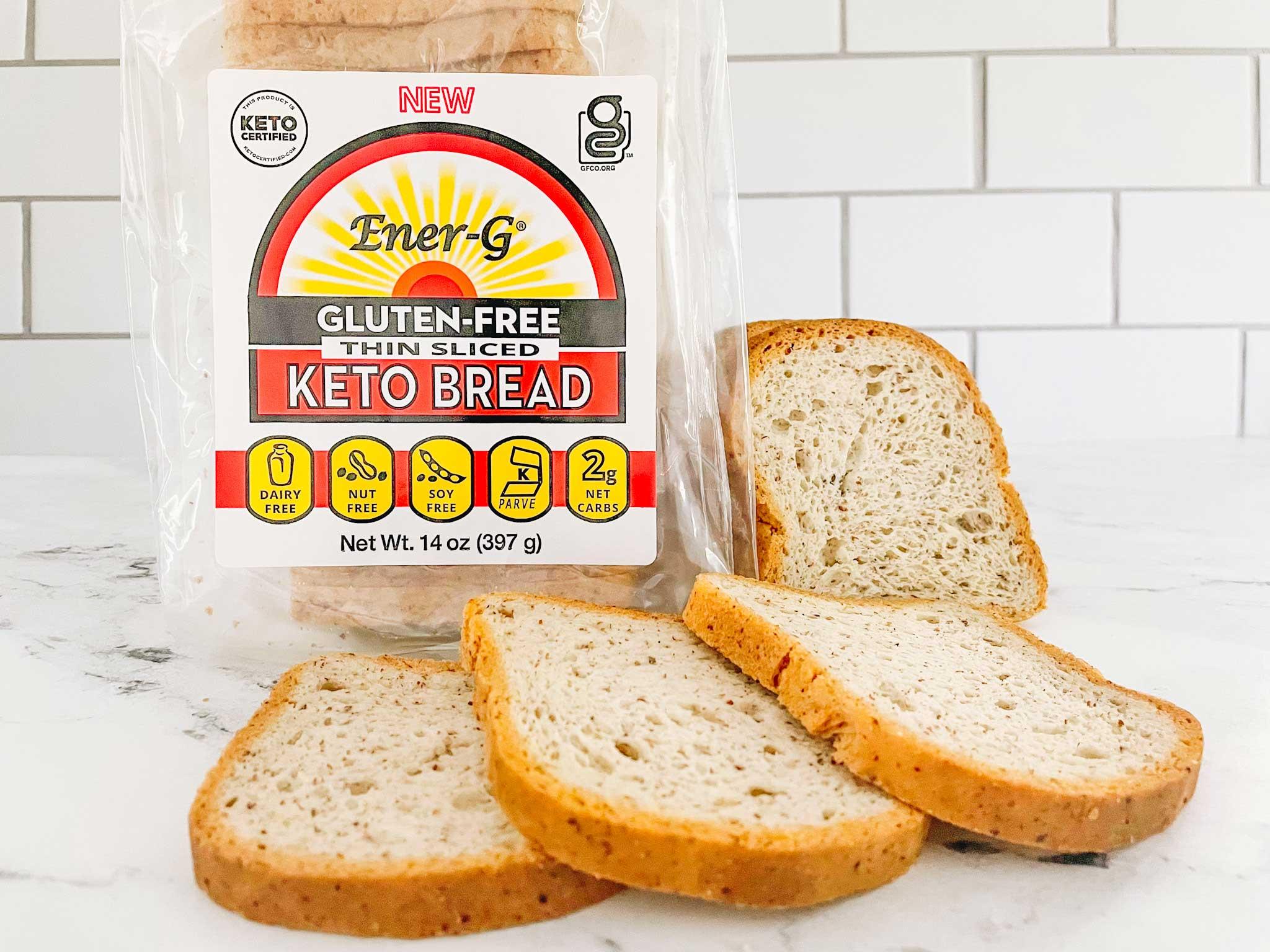 Our new Keto line is among our newest recipes of low-carb, allergen-friendly breads to fit your healthy lifestyle without sacrificing flavor and the foods you love.
Now available is Ener-G's Thin Sliced Keto Bread! With a net 2g of carbs per slice, this bread is the lightest, softest, tastiest addition to your keto-approved sandwich, morning toast, or snack of the day (or night)!
For a fresh from the oven taste, try microwaving for 15 to 20 seconds or toast to make it crisp.

OUR OTHER KETO-CERTIFIED ITEMS:
WHAT IS ENER-G KETO?

Ener-G is committed to creating and constantly improving baked goods for people living with dietary restrictions. The new Ener-G Keto line is an expansion of Ener-G's gluten-free baked goods that help to promote low-carbohydrate, high-fat eating, aimed at creating a state of ketosis in the body. It is said that when the body is in ketosis, it burns fat instead of carbohydrates for fuel.
FRESH SAFE PACKAGING
Our innovative vacuum packaging gives our products a several-month shelf life without the need for refrigeration or added preservatives. We bake our products as orders are received to ensure that the freshest product is available. Ener-G Foods unconditionally guarantees all of our products' freshness.
WHO IS ENER-G FOODS?
Founder Sam Wylde wanted to create something that people with kidney failure could eat. Then when people started being diagnosed with celiac disease, we found this bread was loved by them, too. Since 1962, we have continued to supply tasty, fresh bread tailored for consumers with digestive disorders. Our Keto bread is the next step towards dietary freedom for all. Here's to eating well!

             KETO BREAD                                   KETO ROLLS                            KETO PIZZA CRUST
⭐️ ⭐️ ⭐️ ⭐️ ⭐️ 

"Finally, a Keto bread that actually tastes great. I was so excited when I tried it that I ate it without toasting or anything on it and it was still amazing. So soft and really surprisingly delicious."
-Kate, Verified Customer
⭐️ ⭐️ ⭐️ ⭐️ ⭐️ 

"It's hard enough finding a great tasting gluten-free bread, but adding Keto to the mix is a whole other ballgame. Really tasty stuff and great for sandwiches. My favorite part is how well it toasts and makes sandwiches."
- Nancy M., Verified Customer
⭐️ ⭐️ ⭐️ ⭐️ ⭐️ 
"I was completely and totally skeptical to try this product. BUT...I had tried other Ener-G products before, so I figured I would give it a shot. Home run. I can't wait to try the rolls. I might just sneak them in without telling my family they are keto."
- Dan, Verified Customer
*Free shipping applies to the contiguous USA only.
© 2021 Ener-G Foods